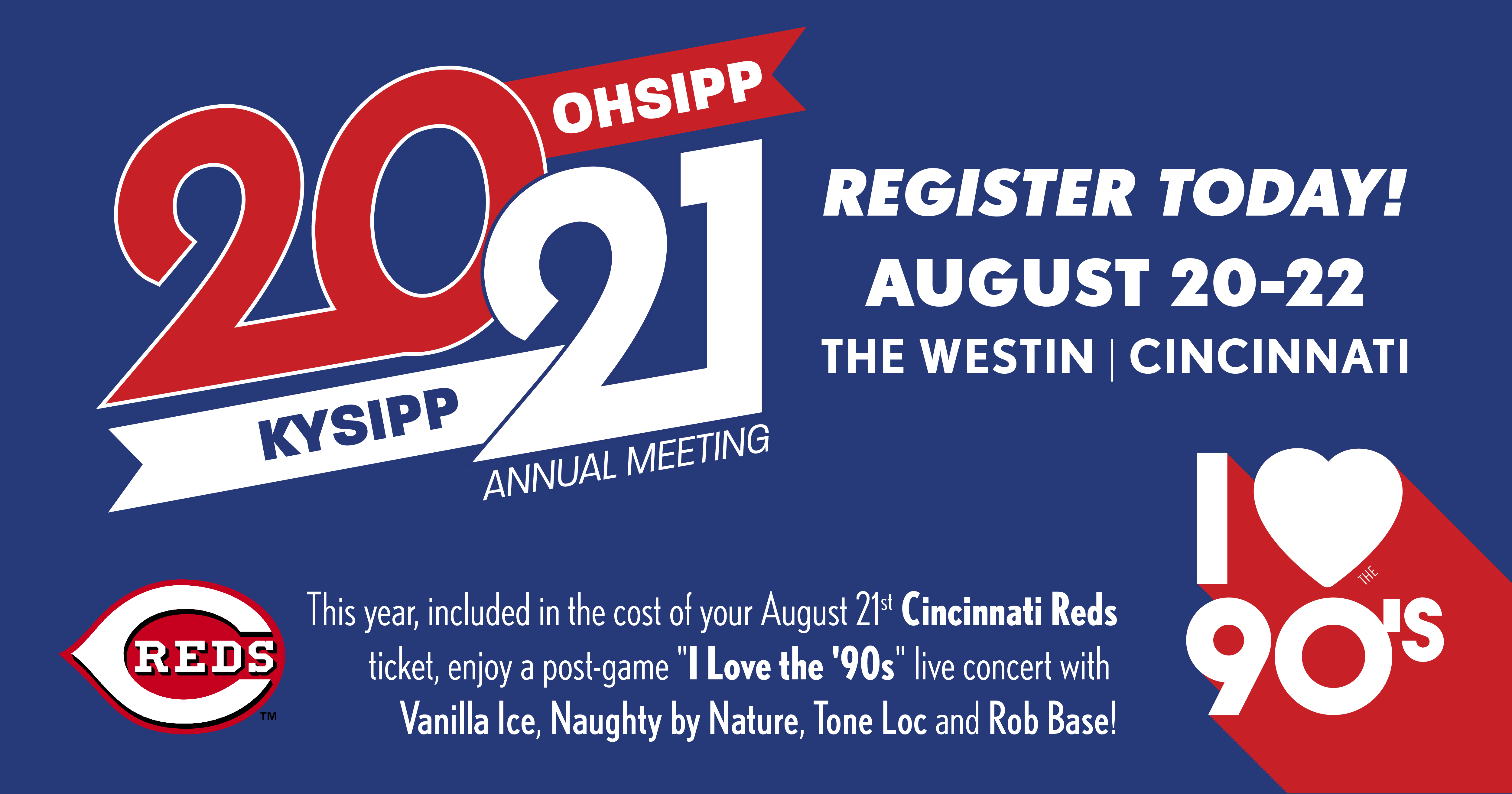 2021 Annual Meeting Awards Ceremony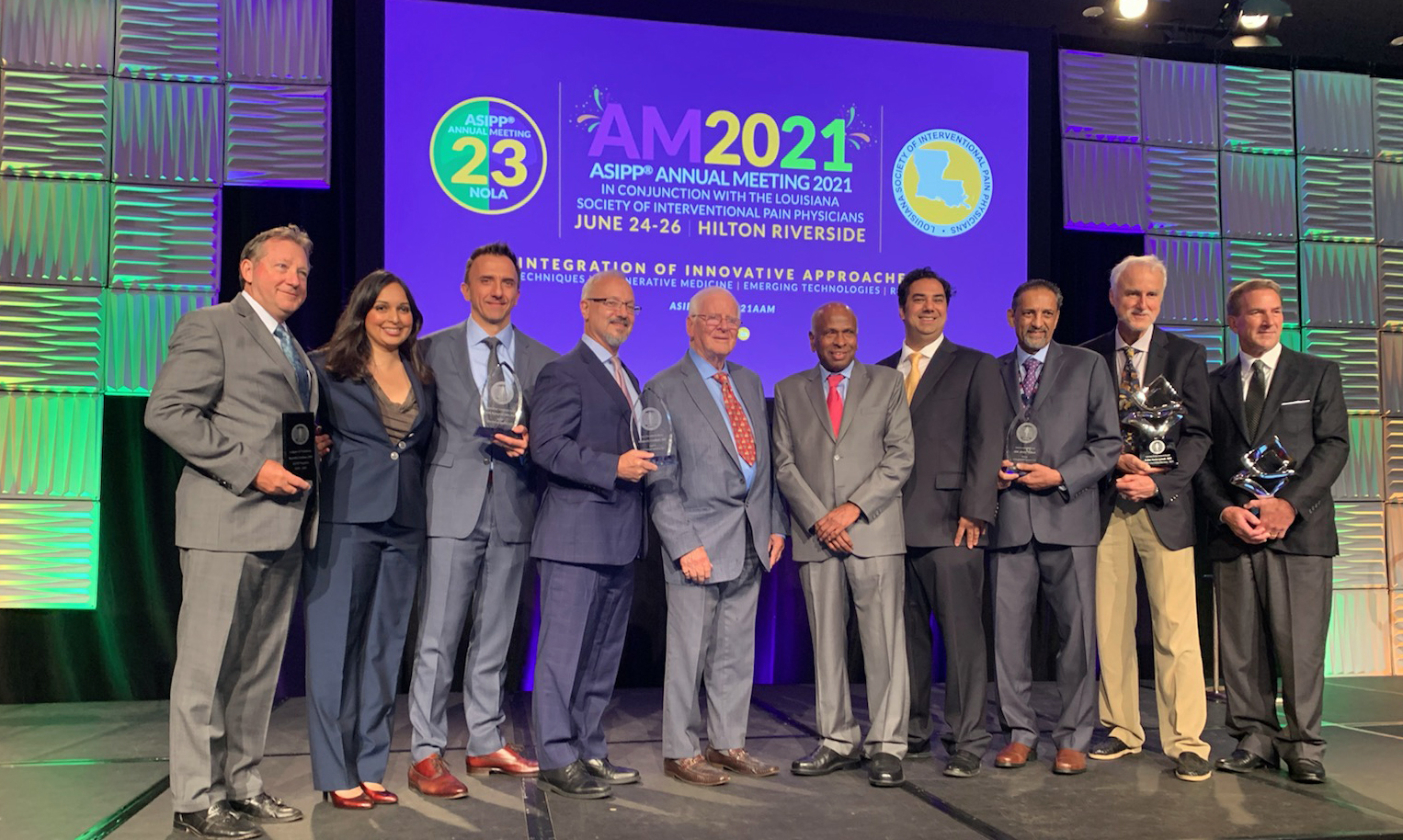 ASIPP held its 2021 Annual Meeting Award Ceremony on Friday, June 25 at the ASIPP 23rd Annual Meeting in New Orleans.
Award recipients and participants are (from right to left): Harold Cordner, MD – League of Presidents; Devi Nampiaparampil, MD, Session Chair; Nebojsa Nick Knezevic, MD, PhD – Manchikanti Excellence Award; Kenneth Candido, MD – Racz Excellence Award; Gabor Racz, MD; Laxmaiah Manchikanti, MD, Chairman of the Board and CEO, ASIPP; Amol Soin, MD, President, ASIPP; John Swicegood, MD – Lifetime Achievement Award; David Schultz, MD – Lifetime Achievement Award
Recorded versions of our virtual review courses are available to purchase. The following courses are offered:
COURSE TITLE
Live Webinar
Attendees Price
New Registration
Price
Imaging Review Course
$ 100
$ 300
Controlled Substance Management
$ 100
$ 300
Documentation, Coding, Compliance, and Practice Management
$ 100
$ 300
Board Review Course
$ 200
$ 500
ASIPP STATE SOCIETY MEETINGS
DATE
COURSE
LOCATION
Aug 20-22, 2021
Ohio and Kentucky Societies of Interventional Pain Physicians Annual Meeting
The Westin Cincinnati
21 E 5th Street
Cincinnati, OH 45202
September 18, 2021
Kansas Society of Interventional Pain Physicians 2021 Meeting
The InterContinental Kansas City at the Plaza
401 Ward Parkway
Kansas City, MO 64112
Oct 15-17, 2021
California Society of Interventional Pain Physicians Annual Meeting
Terranea
100 Terranea Way
Rancho Palos Verdes, CA 90275
Here are some of the available ASIPP® Podcasts:
Dr. Amol Soin And The Business Side Of COVID-19
Dr. Kevin Pho of KevinMD.com Reveals Terrific Insight And Ideas On The "New Norm" After The COVID-19
Andrea Trescot, MD Takes On The Subject Of Controlled Substance Management
ASIPP® Pod August 2019 – Distinguished Pain Leaders Prunskis, Prunskis, and Helm Discuss Issues That Face IPM
Miles Day Of Texas Tech Discusses Multiple Pain Management Topics
Join ASIPP. Your Voice For Interventional Pain Management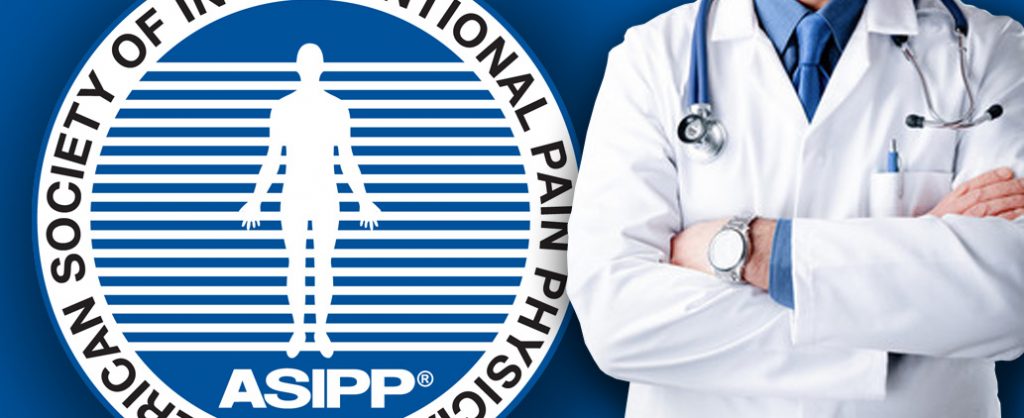 Essentials of Regenerative Medicine in Interventional Pain Management is a book to bring concise, collective, and comprehensive information to interventional pain physicians practicing regenerative medicine with its applications in managing chronic pain.
[ READ MORE ]