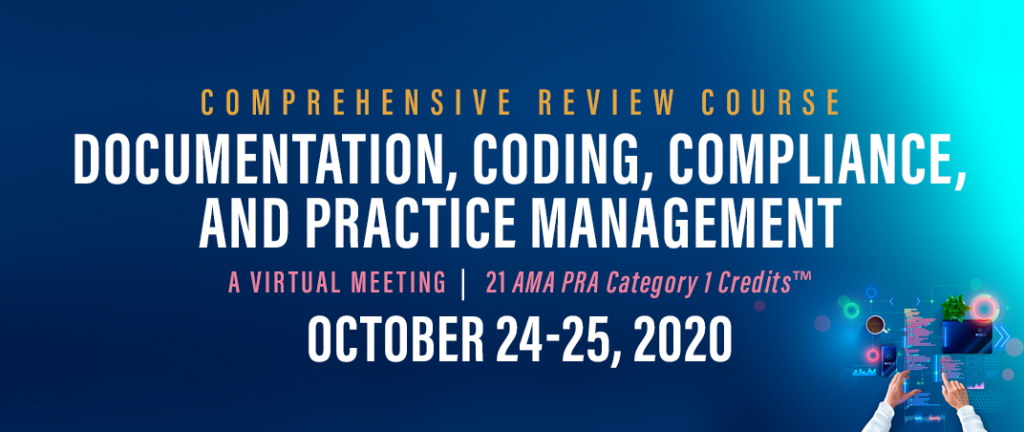 This review course is intended to present interventional pain management specialists, nurses, and other healthcare providers an in-depth review of multiple areas in
documentation, coding, compliance, and practice management.
This Documentation,Coding, Compliance, and Practice Management Course serves as curriculum:
In-Depth Comprehensive Review
ABIPP Competency
Allied Professional Certification
ABIPP Pathway
Course Directors: Laxmaiah Manchikanti, MD; Amol Soin, MD; Hans Hansen, MD; Harold Cordner, MD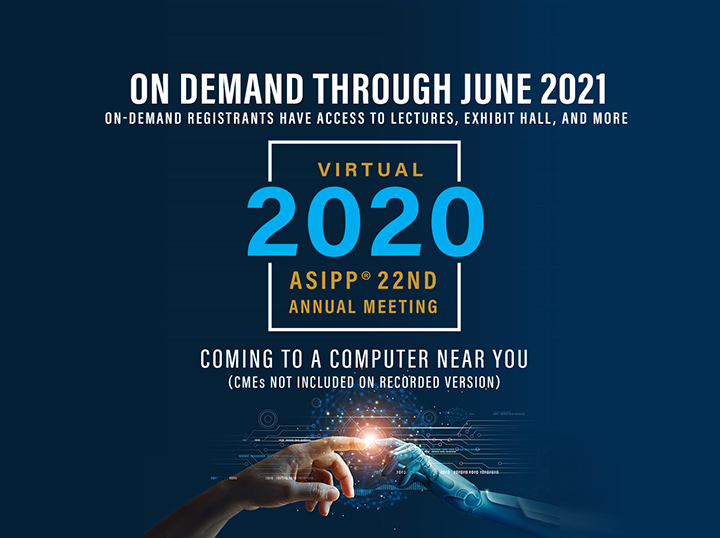 If you missed the ASIPP Virtual Annual Meeting in September, you may still register to view the recorded version. All sessions from the September 4-6, 2020 meeting are available through June 2021 for a reduced fee. On-demand registration also provides access to all of the great resources available in the exhibit hall.
A significantly reduced add-on fee is available for those who pre-registered for the live meeting, as well as for fellows, residents and medical students. Registrations for those who did not pre-register for the live meeting will also be accepted.
CME Statement. Recorded sessions for this meeting are not eligible for CME credits.
The following courses are available now:
Documentation, Coding, Compliance, and Practice Management Review Course
Controlled Substance Management Review Course
*Pain Medicine and Interventional Pain Management Comprehensive Review Course
* not available until the end of the live course July 26, 2020

Essentials of Regenerative Medicine in Interventional Pain Management is a book to bring concise, collective, and comprehensive information to interventional pain physicians practicing regenerative medicine with its applications in managing chronic pain.
[ READ MORE ]