Dr. Amol Soin And The Business Side Of COVID-19 Podcast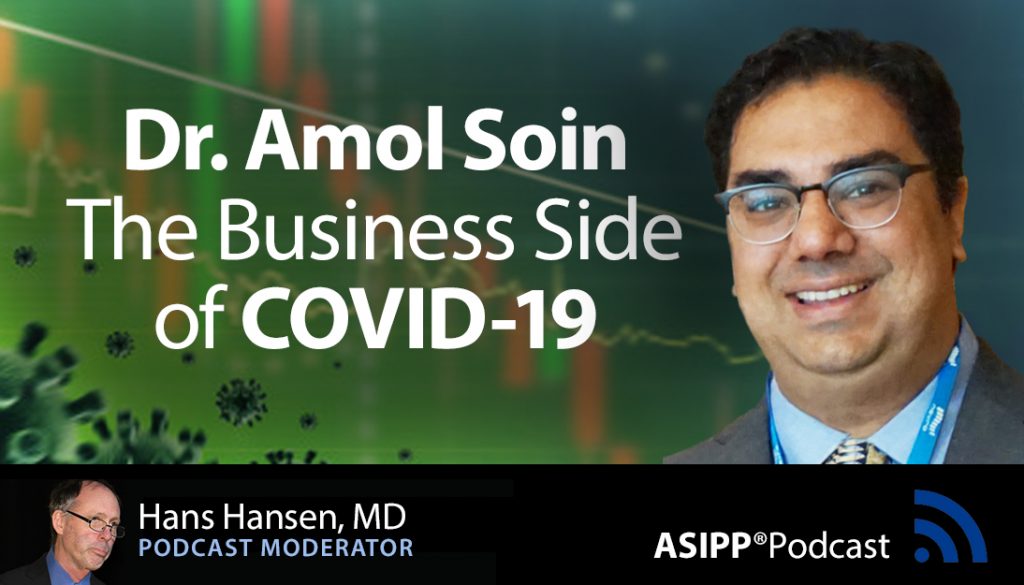 Our guest today is Amol Soin M.D., a physician that is well known to our members, and an individual who is an expert financier. He is the developer of many important businesses, that not only have been monetized, but brought to the public domain. So this makes him an obvious choice to help us understand the financial obstacles and forward thinking problems that we have experienced with this COVID-19 virus pandemic. His insight and understanding of our current struggles, is punctuated by his knowledge of stimulus monies and packages that are available to us.
Today we'll explore options available, the potential for availability, and our direction forward that our members will agree, is invaluable. Let's face it, we talked about the "New Norm" and how our practices are experiencing unique and never before seen actionable occurrences, and Dr. Soin brings to light that we still can look forward to a better time. We are reminded of the usefulness of our mission, caring care for those suffering from pain, and its infirmities. I hope you enjoy this podcast, as Dr. Soin is a knowledgeable and forthright individual that is on track to be our organization's future President. Thank you Dr. Soin……
Approximately 50 members of ASIPP attended a great legislative session in Washington, DC. Members and staff had great visits with many senators and members of the House, including multiple committee chairs. It appears that we are maki..
CMS has issued its revised decision on coverage of Percutaneous Image-guided Lumbar Decompression (PILD) procedure which does not remove all the restrictions; however, it expands the coverage. They are asking to perform another cohort CMS approve..