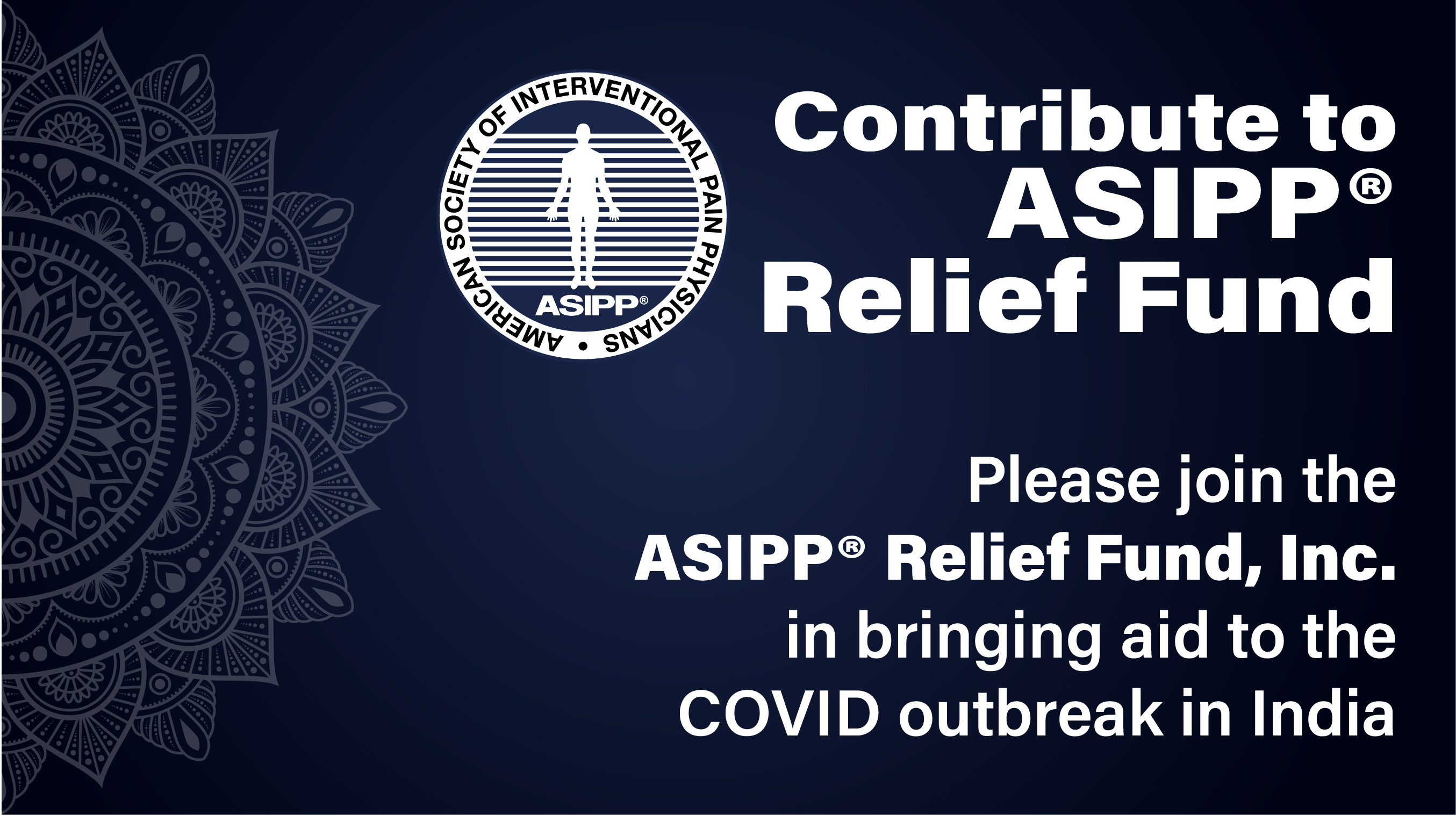 May 3, 2021
Dear Friends,
As you know the COVID-19 outbreak is a global emergency. While we have suffered here in the United States, we have been fortunate to have a more robust economic health care system and some economic relief from the government, with strong preventive measures and vaccination; however, for those living in India the second wave of COVID-19 with a variant is brutal, causing a crisis beyond belief. Thousands of people are dying daily.
India's hospitals and medical facilities across the country are beyond capacity, having run out of oxygen and intensive care beds. Hundreds of patients must await lifesaving care outside facilities in crowded city centers. Please join the ASIPP Relief Fund in providing much needed aid to the COVID outbreak in India.
ASIPP® Relief Fund is a non-profit 501(c)(3) organization, tax ID# 61-1399555. 100% of the donations will go to medical organizations and the Lion's Club programs in place to provide immediate relief.  
I will make a donation to the ASIPP® Relief Fund to aid the COVID outbreak in India.
(Your donation qualifies as a charitable contribution under Federal tax law)
Click Here to make a tax-deductible payment by credit card. DONATE
 To contribute by check, mail to:
 ASIPP® Relief Fund, Inc.
2831 Lone Oak Road, Paducah, KY 42003
Phone: 270.554.9412
Fax: 270.554.5394
Web site: www.asipp.org

Thank you for your donation!
Laxmaiah Manchikanti, MD
Chairman of the Board and CEO, ASIPP
[email protected]
Amol Soin, MD
President, ASIPP
[email protected]
Sheri L. Albers, DO
Executive Vice President, ASIPP
[email protected]
Sudhir Diwan, MD
Director Emeritus
[email protected]